How to Transition into Spring Clothing in Montana
How to Transition into Spring Clothing in Montana
We start transitioning the shop to Spring during the last week of January.
It always feels a little premature when we start filling the shop with floral prints while it's 10 degrees outside, but to be honest, waiting until the last week of January is actually a little late compared to large chain retailers. A lot of these retailers actually start putting out Spring transition pieces before Christmas!
When I say "Spring transition pieces," I don't mean tank tops and sandals.
(Although we do have some tanks and sandals in the shop for those of you going on vacay!) What I'm referring to are lighter-weight fabrics and some pops of color! Who isn't ready for some color by the time February rolls around?
I'm always ready for a big change after the craziness of the holiday season and clothing is the easiest way to create change in your life. It comes with the lowest amount of risk, too - Say no to those straight-across bangs you've been thinking about and yes to a new Spring sweater instead. You can thank me later!
I do understand that most of Montana received at least a foot of snow last week and wearing anything other than snow boots and a winter coat would be frowned upon right now...
Here's the thing though - you're totally allowed to wear a floral print top under that winter coat. You're allowed to wear ankle crops tucked into your snow boots, and you're definitely allowed to pull out some of the short sleeve tops you have stock-piled in your closet and layer them up with a new Spring jacket or cardigan.
It's February and if we're lucky we'll only have 4 more months of snow (eye-roll), so we better figure out a way to make dressing for this weather more fun! I'm going to list out three outfits you can add to your closet to transition it to Spring without freezing your booty off.
Additional style-tip: If you're sick of those stinkin' Winter boots, wear them to work and then change into different shoes when you get inside. Yes, it's more work, but if you're truly sick of the boots, it will be worth the trouble
Outfit #1 - The Spring Sweater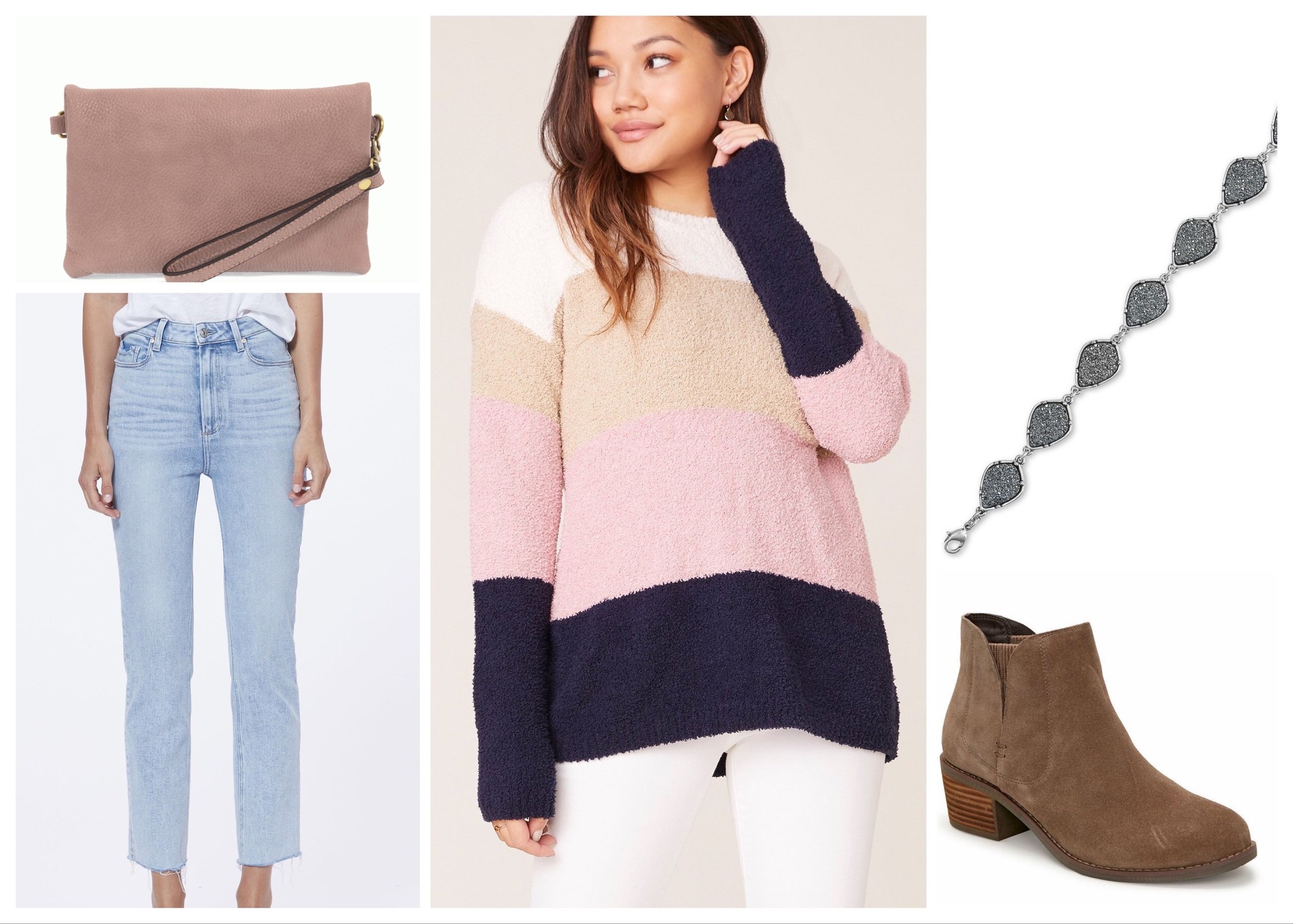 Outfit #2 - The Colored Jacket

Outfit #3 - The Graphic Tee & Blazer Combo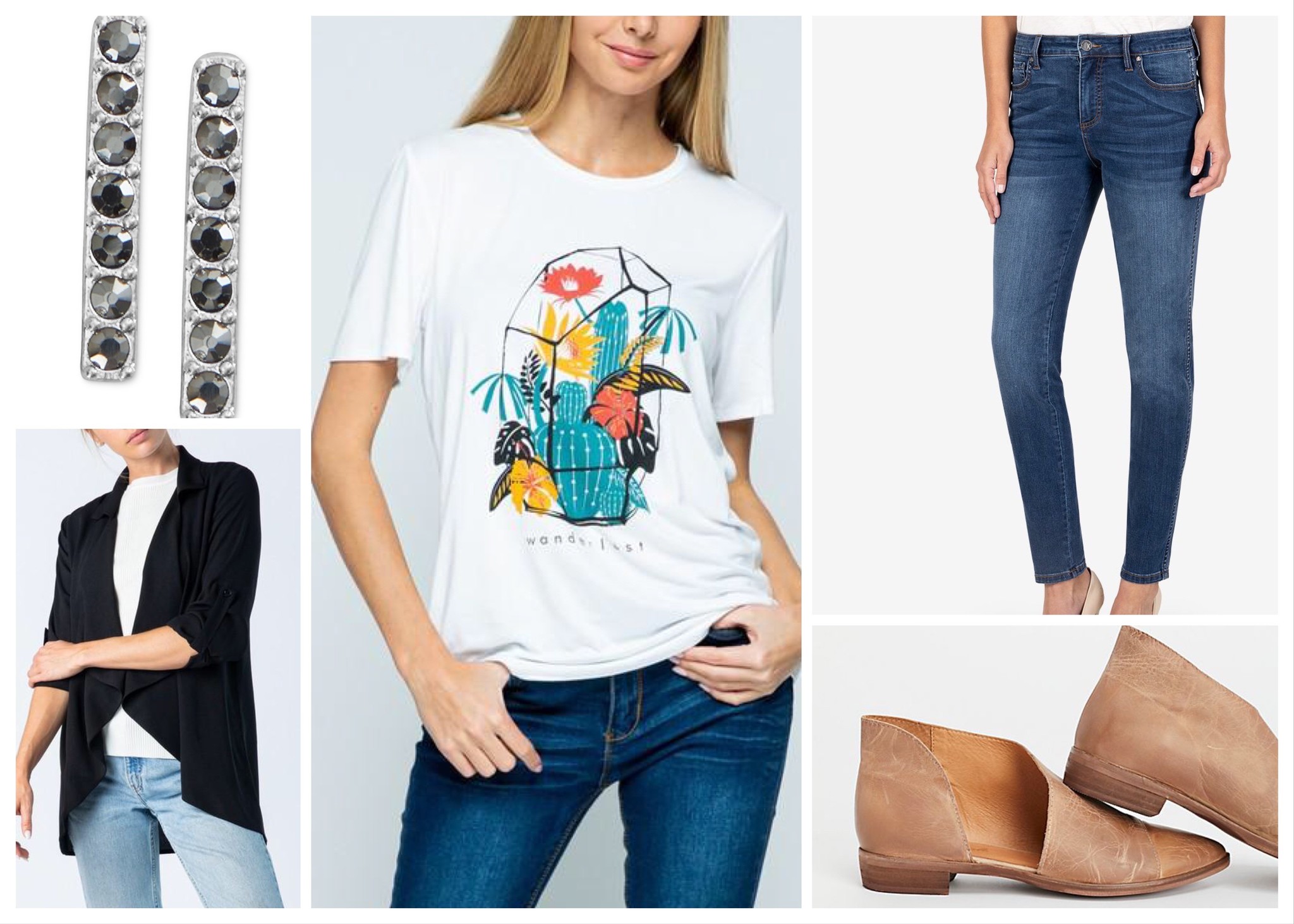 Outfit #4 - The Cardigan Combo