Posted on
By Chelsey McGree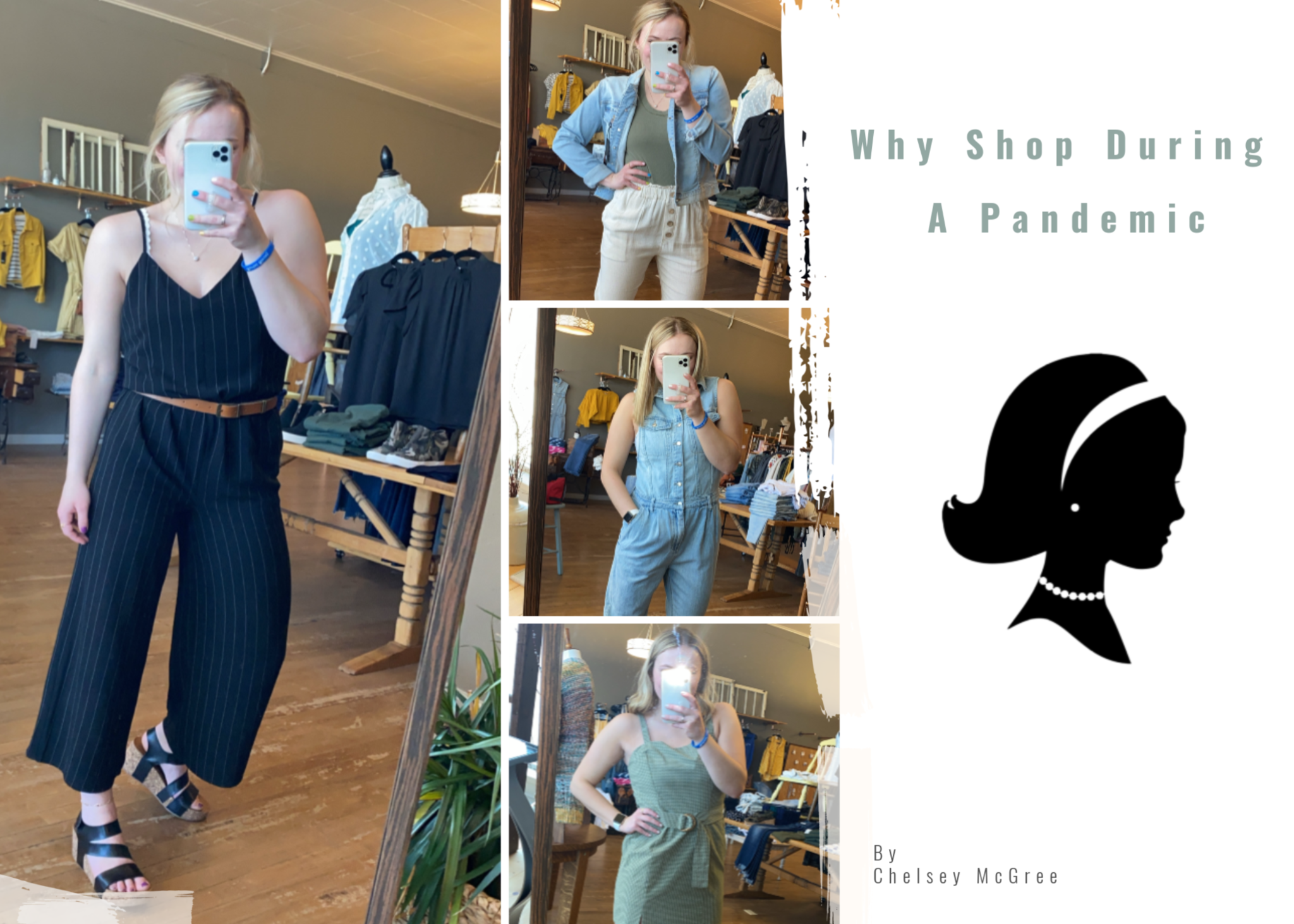 COVID-19 has taken enough from you, don't let it take away your confidence too! We believe that shopping is about more than finding a new shirt or a pair of jeans. Shopping is about finding something that brings out your inner confidence.
As I am sure all of you reading this blog are aware that our world is in a state of the utter chaos right now. We are staying and working from home. All concerts, parties, and social gatherings of any kind have been cancelled for the foreseeable future, making the upcoming summer seem dreadful, like there is nothing to look forward to. Because of these reasons, there simply is not a reason to come into a store and pick out an outfit. If you are like me, I am often an "occasion shopper." There are two types of shoppers. The "browser" is the shopper who shops as an activity. You go into a store just because and if you see something you like you buy it. When I travel, my mom and I always schedule out a day just to go shopping, and during these times I am most definitely a "browser." However, more often than not I shop for a certain occasion. Maybe it is a birthday party, concert, or the Fourth of July celebrations, no matter the reason, I love picking out the perfect outfit and going home knowing what I am going to wear it to. Like all of you, I have not had to shop for an occasion because well, I really have nothing on my calendar. This has pushed me to become a "browser" each time I go into Beautiful Life. I have realized something in the last few weeks, that without the help of the pandemic I don't think I would have learned. Shopping is about more than finding the perfect outfit for one occasion that will look good in pictures or impress a certain someone. Shopping is about finding an item of clothing that makes you feel beautiful and enhances your inner confidence. As women there is a lot of stigma around what we wear. People are judgmental about what you are wearing simply because it is different from their own style. I want to remind all of you reading this that your individual style is something to be proud of. It took me many years to feel comfortable wearing clothes that I loved, and that expressed my personality because I was worried about what others thought of me. And to be honest, I am still not 100% confident with it, but being a part of the Beautiful Life team has encouraged me to become more confident. Confidence comes from within, but I promise putting on jeans that actually fit you well and are flattering boost confidence levels immensely.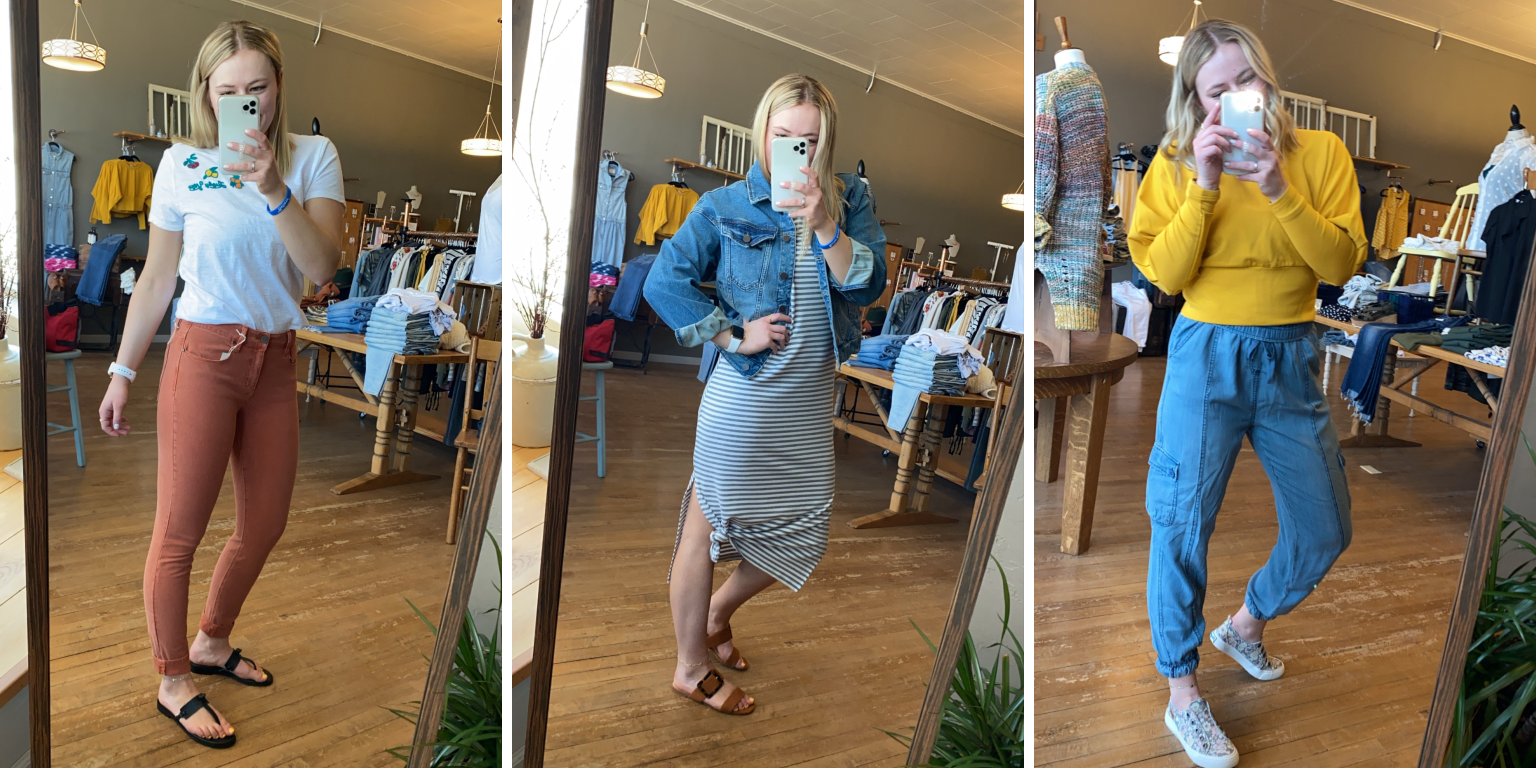 You may be wondering how all of that background information is going to tell you why you should shop during this pandemic. So here it is… COVID-19 has taken away our everyday routines, our social life, and many milestone events. Because of all of that, confidence has also been slowly slipping away.  When you sit in your house alone all day it is hard to make yourself feel beautiful or confident. We at Beautiful Life want to help you get that confidence back. Maybe it will be a new shirt to add to your weekly wardrobe, or a new pair of pants that fit correctly, or maybe it is even just stopping in for a visit with us and trying on some new arrivals. No matter the case, we hope that the environment at Beautiful Life will help you get your groove back. We understand that for many, money is tight right now, and justifying buying a new item of clothing does not seem practical, but we hope you wouldn't just be buying a shirt. We hope that with that shirt comes a new perspective of yourself. We want the shirt to give you your confidence back. We also hope that with seeing our store as well as many other local businesses beginning to reopen, even with limited hours, that it gives you a sense of hope. We are a community that takes challenges head on and makes them work. We do not know when COVID-19 will officially end and our little store and life will be back to normal, but we are taking small steps in that direction and that gives us hope for the future.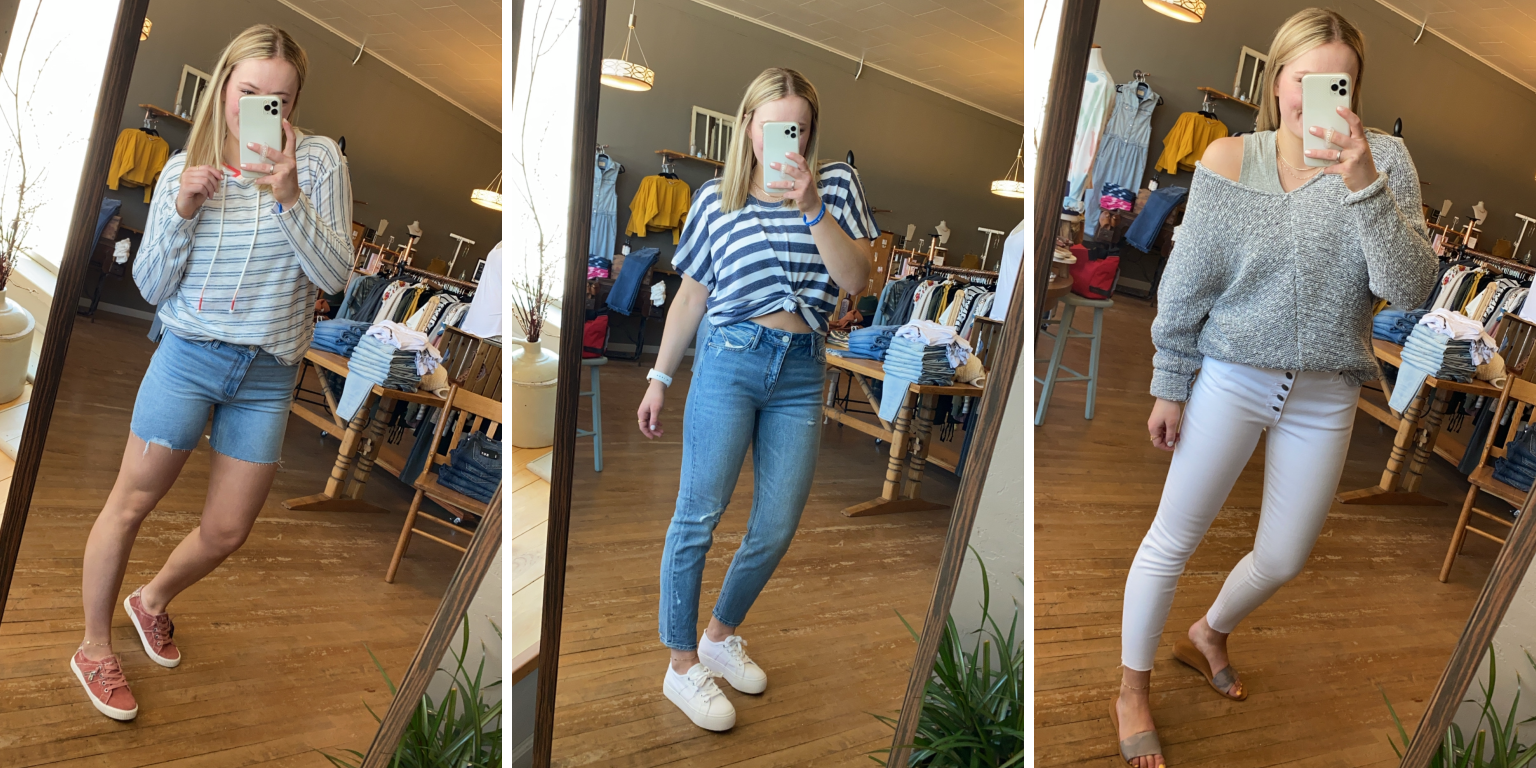 I hope you all feel inspired to come pick up a piece of your own confidence inside our store! We hope to see you soon!